首届"城市科学与可持续发展"国际会议
首届"城市科学与可持续发展"国际会议
第一轮会议通知
(2023年12月14-18日,厦门,中国科学院城市环境研究所)
首届"城市科学与可持续发展(USS)"国际会议由中国科学院城市环境研究所与国际产业生态学会可持续城市系统分会及国内外多个学会和研究机构联合发起,旨在为城市科学、可持续科学及相关领域的专家学者提供一个学术交流平台,分享在城市科学与可持续发展研究中的发现和经验。
主办机构
中国科学院城市环境研究所
国际产业生态学会可持续城市系统分会
协办机构
中国可持续发展研究会
中国城市科学研究会城市群绿色发展专业委员会
中国生态学学会产业生态专业委员会
中国科学院青年创新促进会
"一带一路"国际科学组织联盟
国际科学理事会"城市健康与福祉计划"
北卡罗来纳大学教堂山分校
同济大学建筑与城市规划学院
香港大学地理系
赞助机构
中国科学技术协会
中国科学院
中国科学技术交流中心
重要时间
| | |
| --- | --- |
| | 10月5日 |
| | 10月15日 |
| | 11月1日 |
| | 11月30日 |
| | 12月14-18日 |
会议地点
中国科学院城市环境研究所
中国福建省厦门市集美区集美大道1799号
主旨报告专家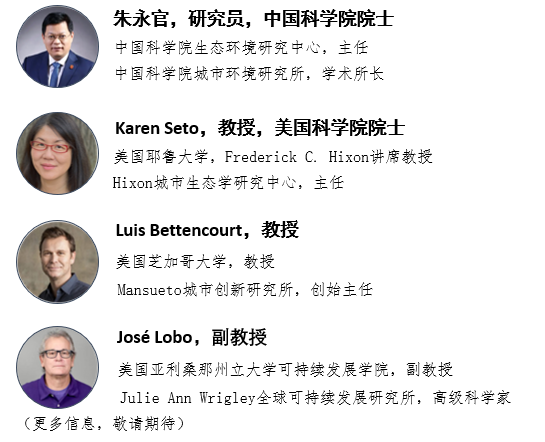 会议网站
注册链接
https://www.ussconference.net/ussc/en/sub-page?id=766c222e-e599-4cf5-bf72-5bbef166e3fb
联系方式
刘宇鹏老师
邮箱:uss@iue.ac.cn
USS冬令营
为了促进各高校的优秀研究生近距离了解城市科学与可持续发展的学术前沿动态,USS组委会将于12月18-24日举办以"Equitable, Sustainable and Climate Resilient Urban Development in China"为主题的第一届冬令营,届时将邀请全球城市科学领域的顶级科学家授课,详细日程及报名方式将陆续揭晓,敬请期待!
网站:https://www.ussconference.net/ussc/en/sub-page?id=e2d8b777-d744-4f23-ab6b-b8699c7735c2
Call for Abstracts
The 1st Urban Science and Sustainability (USS) Conference
(December 14-18, Xiamen, China)
The 1st International Conference on Urban Science and Sustainability (USS) will bring together leading experts in urban science, sustainability science, and other relevant fields to share insights, ideas, and findings that are important for a sustainable urbanized future.
We warmly invite scholars and policy makers from all over the world to join this exciting event. More than a conference, this will also be a platform for collaboration, a chance to learn from each other, and an opportunity to shape the future of our cities.
ORGANIZERS
• Institute of Urban Environment, Chinese Academy of Sciences
• Sustainable Urban Systems Section, International Society for Industrial Ecology
CO-ORGANIZERS
• Chinese Society for Sustainable Development
• Urban Agglomeration Green Development Committee, Chinese Society for Urban Studies
• Industrial Ecology Committee, Ecological Society of China
• Youth Innovation Promotion Association CAS
• Alliance of International Science Organizations
• Urban Health and Wellbeing Programme, International Science Council
• The University of North Carolina at Chapel Hill
• College of Architecture and Urban Planning, Tongji University
• Department of Geography, University of Hong Kong
SPONSORS
• China Association for Science and Technology
• Chinese Academy of Sciences
• China Science and Technology Exchange Center
SIGNIFICANT TIME
| | |
| --- | --- |
| Abstract Submission Deadline: | October 5, 2023 |
| Abstract Acceptance Notification: | October 15, 2023 |
| Early-bird Registration Deadline: | November 1, 2023 |
| Regular Registration Deadline | November 30, 2023 |
| | December 14-18, 2023 |
LOCATION
Institute of Urban Environment, Chinese Academy of Sciences
1799 Jimei Road, Xiamen, Fujian 361021, China
KEYNOTE SPEAKERS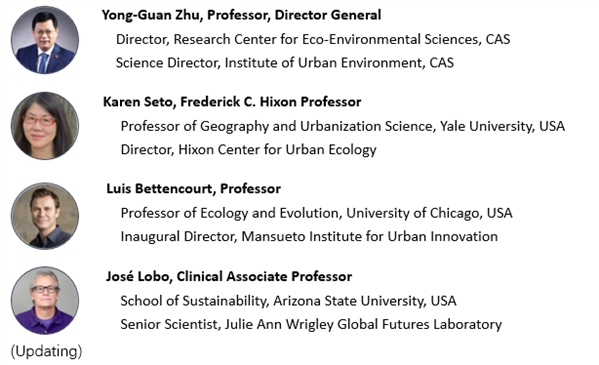 WEBSITE
REGISTRATION
https://www.ussconference.net/ussc/en/sub-page?id=766c222e-e599-4cf5-bf72-5bbef166e3fb
CONTACT
Dr. Yupeng Liu
Email: uss@iue.ac.cn
WINTER SCHOOL
We are excited to announce our inaugural Winter School, running from December 18-24, 2023, designed to immerse high-achieving postgraduates from various universities in the cutting-edge trends of urban science and sustainable development. With a focus on "Equitable, Sustainable, and Climate Resilient Urban Development in China", the USS Winter School will feature presentations from leading experts in urban science. Stay tuned for the unveiling of the details!
Website: https://www.ussconference.net/ussc/en/sub-page?id=e2d8b777-d744-4f23-ab6b-b8699c7735c2
声明
1、 今日会议频道仅负责发布会议信息,部分会议信息来自互联网,由于网络的不确定性,今日会议对所发布的信息不承担真实性的鉴别工作。如需参会、汇款、获取邀请函或会议日程,请与主办单位联系,请谨慎选择汇款参会。今日会议不承担任何汇款参会的后果。
2、若您发现信息有误或需要信息发布,请联系:
010-50830819;邮箱:meeting@scitoday.cn.


| | | |
| --- | --- | --- |
| | 友情链接 | |